~Folded Gifts made with LOVE~
Unfold the beauty of Paper Jewellery when origami meets durability - wearable art that tells a story. Treat yourself or someone special with our unique eye-catching water-resistant origami jewellery to tell them how much you care.
The Spring Collection
Elevate your style with the October 2023 Spring Collection, where origami craftsmanship intertwines with the timeless beauty of spring. Our exclusive designs feature delicate butterflies, blooming flowers, graceful fans, and heart-warming symbols, each meticulously folded from exquisite Japanese Washi paper. Immerse yourself in the vivid colours and profound meaning of this collection, celebrating renewal, hope, and resilience, while staying connected to the enchanting wonders of the world. Wear a piece of spring all year round and embark on a meaningful journey of self-expression with our stunning origami jewellery.
Origami Odyssey Collection
Make a difference with every purchase from our "Origami Odyssey Collection" – for each item bought, $1 is donated to Beyond Blue's critical mental health initiatives. Explore our curated assortment of exquisite, one-of-a-kind jewellery, featuring intricate origami designs like cranes and flowers that symbolize transformation and timeless elegance. Dive into the artful world of paper folding, whether for yourself or as the perfect gift. With enchanting Christmas creations included in this collection and each piece reflecting your unique style, discover the elegance and creativity of our collection today. Choose to make a purchase that not only adorns you but also supports mental health.
Majestic Crane Collection
Introducing Majestic Crane Collection - exquisite origami crane earrings inspired by harmony, hope, and peace. Handcrafted with meticulous precision, each pair exudes elegance and symbolism. Discover the perfect blend of artistry and serenity.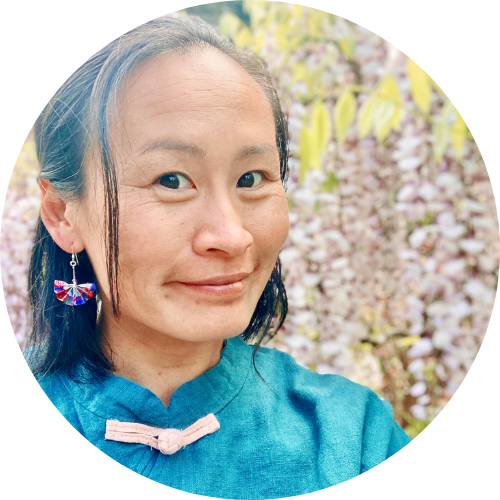 Hello!
Welcome to Miss Chopsticks, I'm Parry the owner, and designer at Miss Chopsticks Origami Jewellery. My mission is to spreading positivity and beauty through vibrant and meaningful jewellery. I believe in the power of hope, peace, and love, and my creations serve as constant reminders to cherish the little joys that enrich our daily lives. Join me on this enchanting journey as we celebrate the colorful treasures that await in every moment.
Learn more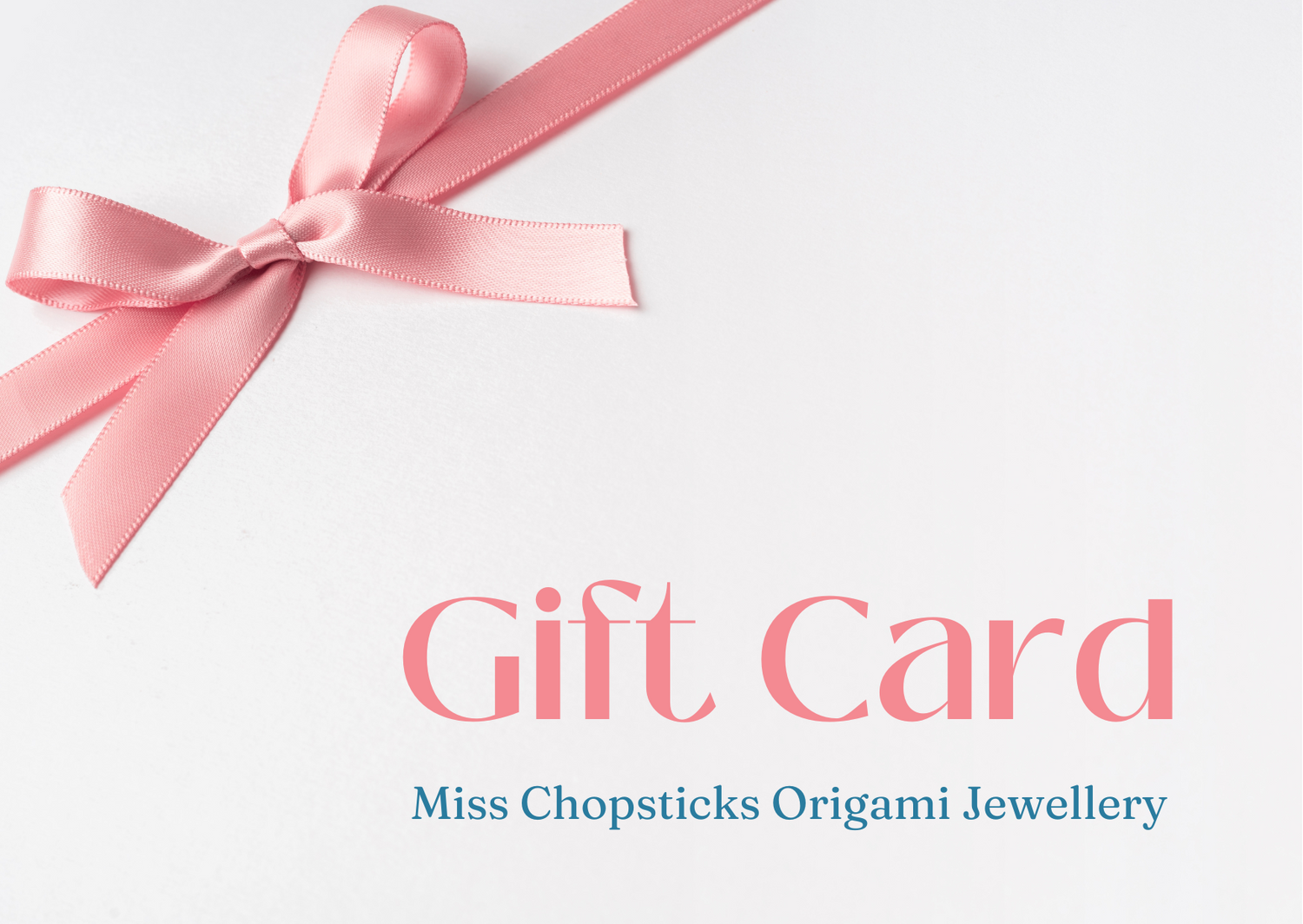 Meaningful Gift Card
Give the gift of creativity with Miss Chopsticks Origami Jewellery Gift Card. Let your loved ones choose from exquisite handcrafted origami-inspired jewellery, for a unique, personal touch!
Gift it Today